The California Nebula

View full size: 2184 x 1472 : 2.23 MB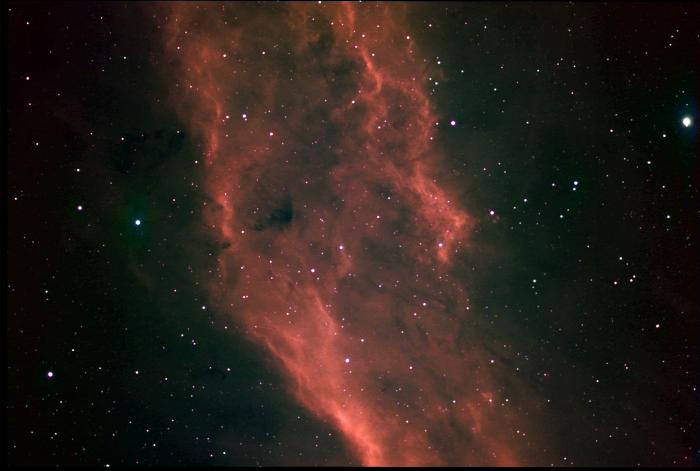 Also known as NGC 1499, The California Nebula generally like the state when viewed in full. The above image is of the central region. This diffuse nebula has an apparent magnitude of 5.0 and is found within the constellation Perseus, the hero.
Comments
Image Data
Exposures

1 hour luminance (Hydrogen-Alpha, 30 x 120 sec.); 20 min. each RGB (10 x 120 sec. Each, unbinned). Total exposures: 2 hours.

RGB

1:1:1

Telescope

FSQ-106

Mount

NJP Temma 2 Go-To

Guiding

No guiding

Filters

SBIG (Custom Scientific) RGB.

Camera

SBIG ST-10XE.

Location

My driveway, Macon, Georg

Taken

11/08/04.

Software

software
Purchase Options
This image is not for sale...