NGC 281

View full size: 3501 x 2317 : 819.83 KB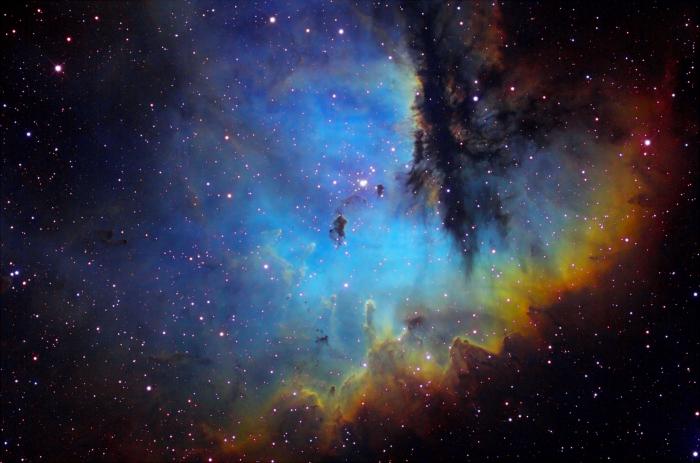 This is a narrowband image of the central portion of NGC 281, the Pacman nebula. It is done in the Hubble template, with SII representing red, Ha representing green and OIII representing blue.
Comments
Image Data
Exposures

20.5 hours: SII:Ha:OIII:270:690:270. Ha used as luminance. All 30 minute subs.

RGB

1:1:1. (Blended to taste in Photoshop).

Telescope

12.5 inch RCOS.

Mount

Paramount ME.

Guiding

Remote guiding head.

Filters

Astrodon narrowband series.

Camera

SBIG STL-11000M.

Location

Looking Glass Observatory

Taken

09-28;09-30 and 10-01-07.

Software

software
Purchase Options
This image is not for sale...