NGC 7000

View full size: 2260 x 2776 : 7.23 MB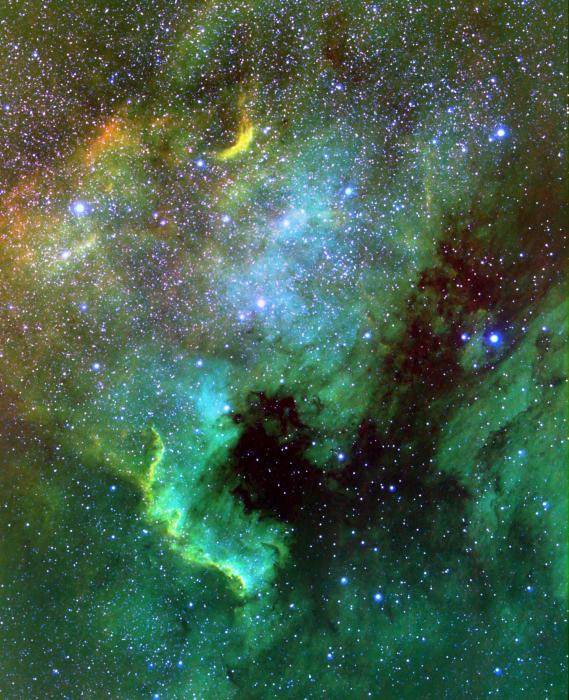 This is my first narrowband image, using SII(red), H-Alpha(green) and OIII(blue) filters! This is called by some the Hubble pattern color since many of the Hubble Space Telescope images use these narrowband emission filters.
Comments
Image Data
Exposures

360 minutes (160 HA, 100 each SII and OIII, 5 min. subframes).

RGB

1:1:1. (processed at whatever "felt" right.

Telescope

FSQ-106.

Mount

NJP Temma 2.

Guiding

n/a.

Filters

Astronomik HA, OIII and Custom Scientific SII.

Camera

SBIG STL11000M.

Location

My driveway.

Taken

5/21/05 and 6/16/05.

Software

Sky 6, MaximDL and PhotoshopCS.
Purchase Options
This image is not for sale...